5 reasons to spend Summer in Madrid
5 reasons to spend Summer in Madrid
With each passing year, Madrid becomes more and more attractive for summer tourists and that's thanks to the love and care that is put into organizing plans, festivals and activities around the city for people to enjoy. You can find concerts, fashion, art, science and even water parks once you read about it.
In order to make it easier for all, we at mad4rent have curated what we think are the top five plans to follow this summer in order to enjoy a not very crowded Madrid with a wonderful warm weather and plenty hours of sunlight.
Veranos de la Villa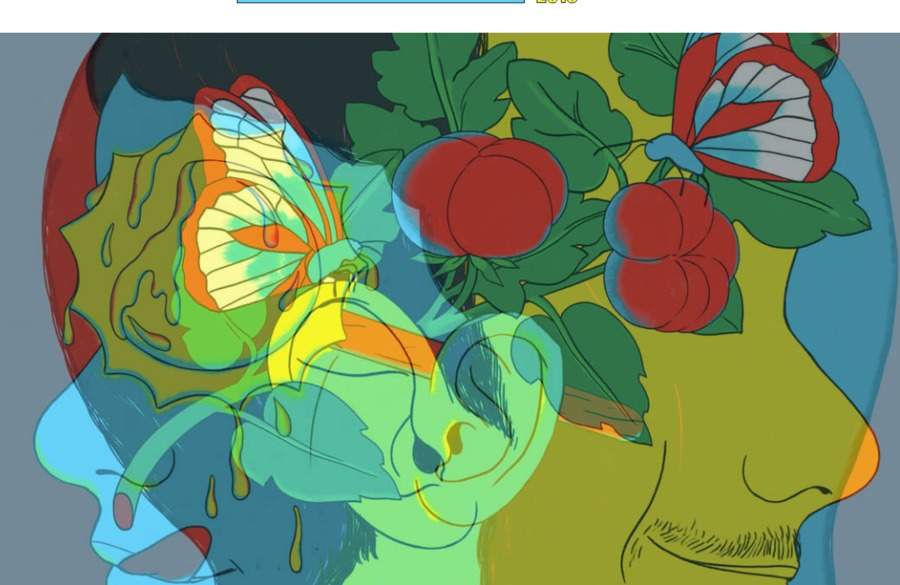 Every year the city council of Madrid prepares with great care and care a wonderful plan of cultural activities for the summer from June to September. In summers of the villa you will find parties, concerts, fashion, festivals and activities for all ages. We recommend that you take a look at the program and choose what suits you best, and that is the best thing about Veranos de la Villa, there will always be something for each one of us.
More info: https://veranosdelavilla.madrid.es/es/programa
We recommend: For the first time in Madrid, this scenic-arts performance is taking place and it will blow your mind https://veranosdelavilla.madrid.es/es/evento/split-flow-holistic-strata
Warner Park and the Water Parks
During the year Warner Park is one of the funniest options in Madrid. Its attractions and shows are based on films and series by the famous Hollywood producer. You can find tickets online and there are usually many discounts if you search well, including options with round trip transportation. You can also combine the entrance to the Warner Beach Park that is right next door but has a separate entrance. If you want to concentrate more the day in a water park we recommend the Aquopolis Park which is located in Villanueva and is larger than the Warner.
More Info: https://www.parquewarnerbeach.parquewarner.com/ y https://www.aquopolis.es/
We Recommend: In the parks they do not usually allow food to enter for hygiene reasons, so be prepared to eat there or do as many locals eat out at the car park where they have a cooler in the car, eat, drink and then go back inside.
Terraceo Summer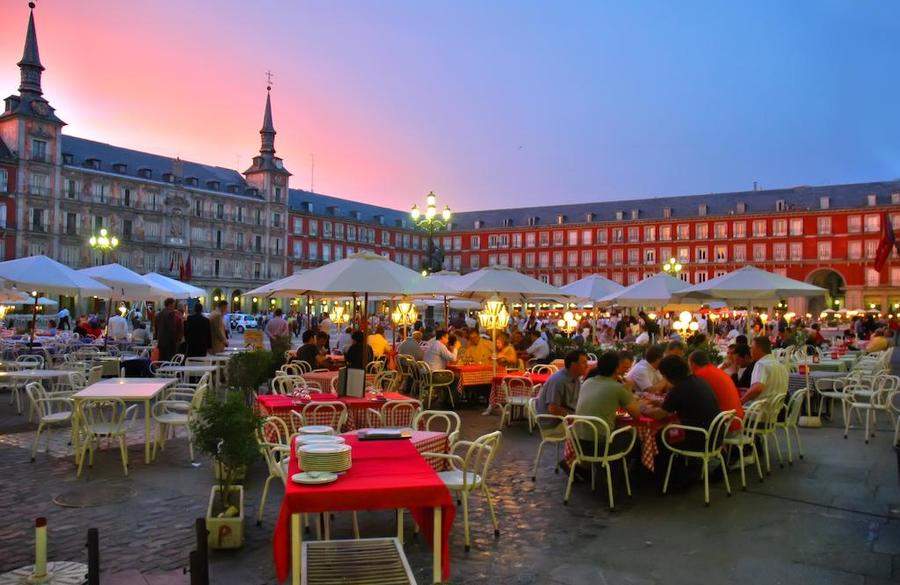 Terraceo means skipping from terrace to terrace while enjoying beers and tapas. Madrid has an incomparable and unique collection of terraces and restaurants with an unparalleled gastronomic offer accompanied by a great climate, spectacular views and very good prices. Plaza Mayor, Gran Vía, La Latina, Malasaña and dozens of other neighborhoods and areas where you can simply sit and watch the day go by while you enjoy a beer and some tapas or portions. It will sound obvious but it is part of the culture and identity of Madrid, going from terrace is something that you can not stop doing in your next visit to Madrid, you will not regret it.
We recommend: It's a great idea to prepare a route to walk by landmarks, museums and other interesting places while stopping at great terraces to rest and get some well desired hydration.
Festivals and Concerts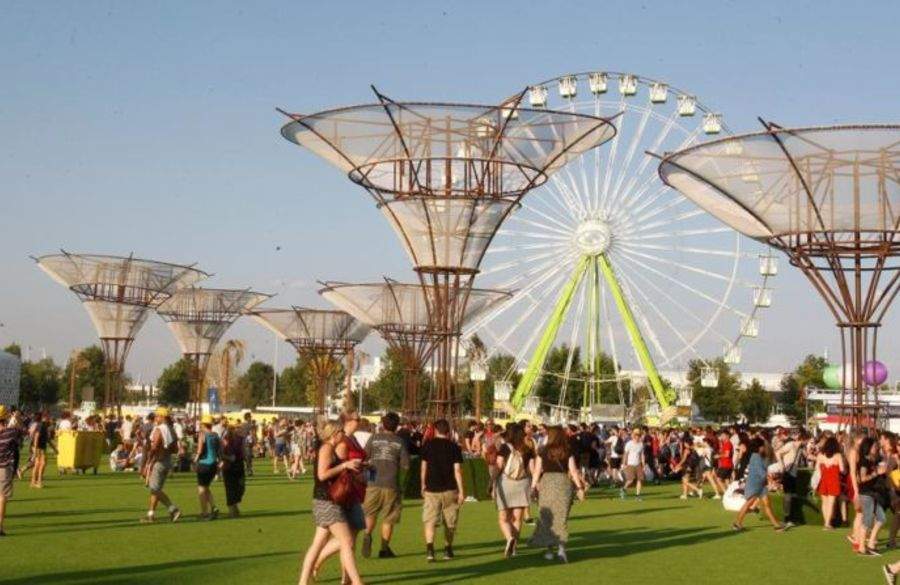 Music festivals in Madrid are gaining importance in recent years. For some it is impossible but difficult to get tickets already but you can always look for resale websites. Coming to Madrid a few days and take the opportunity to experience great concerts that are usually equipped with restoration and other facilities is an excellent idea this and every summer. For example this year we have: the Botanical Nights from June 20 to July 31 (Woody Allen, Ana Belén, Los Planetas ... in the University City) or the Music Festival from July 5 to July 31 (The Secrets, Paul Anka, Jamie Cullum ... Teatro Real).
https://www.nochesdelbotanico.com/ https://festivalriobabel.com/
We recommend: If you can not get tickets we recommend websites like https://www.ticketswap.es/how-does-it-work or https://wallapop.es. Also keep in mind that in most festivals you can not enter with food or drink and they usually force you to throw it in the trash at the entrance.
Open Air Auto-Cinema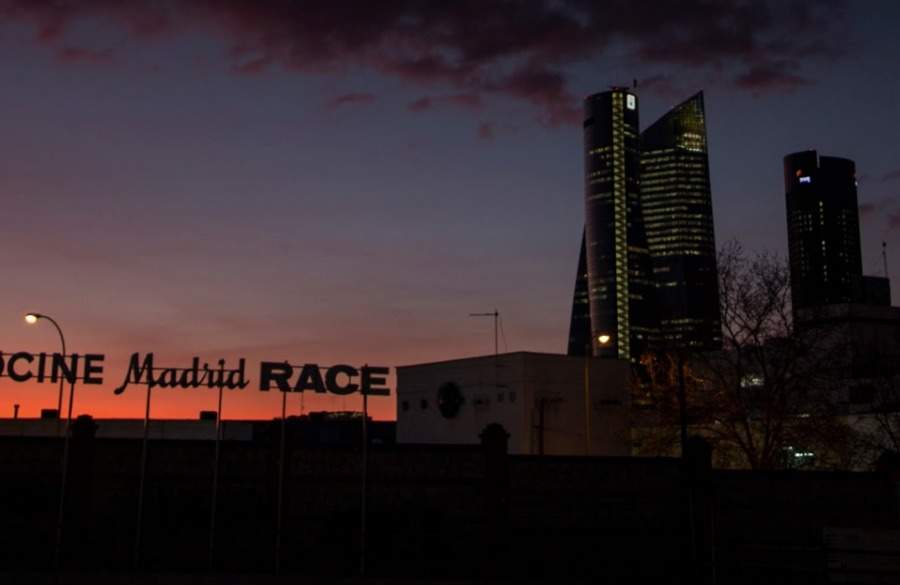 In Madrid there are many options for moviegoers, from classic and traditional movie theaters right downtown to mega IMAX rooms with huge screens and impressive audio in the outskirts. There are a couple of autocines in Madrid, but recently they opened the Madrid Race Autocine practically in the Paseo de la Castellana. It is a very complete space in which to spend an afternoon, evening and night of cinema and food in the American style since it has food trucks and a diner of the most authentic.
More info: https://autocinesmadrid.es/el-autocine/
We recommend: Coupons and discounts are easy to find if you look in the right places like https://www.groupon.es/deals/gl-autocine-madrid-1
We usually make many recommendations about what to do in Madrid and obviously the list is long and varied, we recommend something: visit other blog posts, make an attack plan for your Summer Vacation in Madrid and stay in one of our beautiful and central apartments for you to enjoy to the fullest.