Madrid themed bars and restaurants
Madrid themed bars and restaurants
Whenever we go to a place to eat or drink something we do it mainly for food or drink, and it is true that it is usually the most important, but obviously there are always other factors such as price, location, how fashionable the site is , etc.
We have researched a bit and we bring you a collection of very interesting sites but not for their price, food or drink but for their theme and the great effort they have made to give customers a little more than a culinary experience. Get ready to know the most fun places to eat in Madrid.
La Gatoteca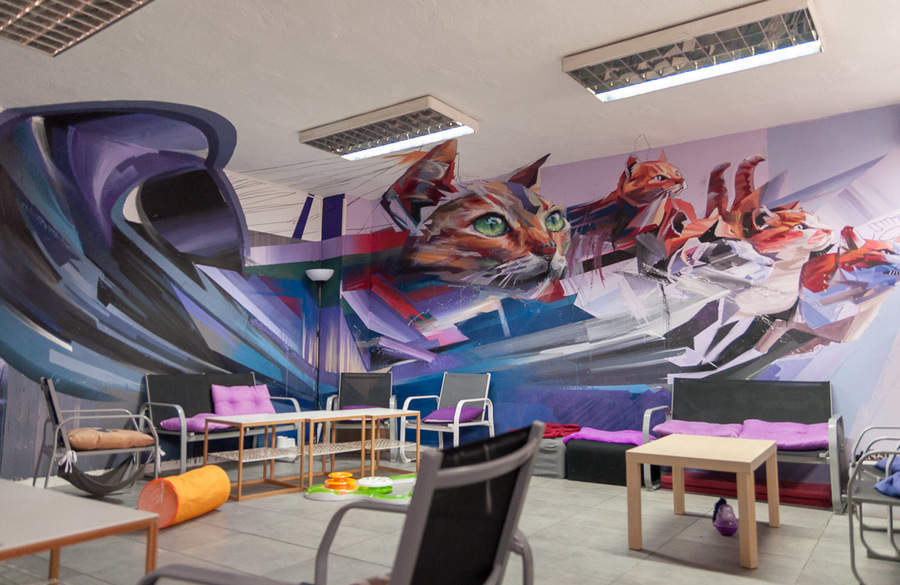 La Gatoteca is a public establishment managed by the nonprofit association ABRIGA. The project opened in October 2013 and seeks to give visibility to the homeless cats that make up its colony, with the hope that the interaction between our visitors and cats will foster responsible adoptions and this will help more cats.
It is not necessary to go with the idea of ​​adopting a cat, just visit and enjoy the company of cats, it helps them to socialize and be full of play and human affection.
Reservations: https://www.lagatoteca.es/#reserva
Old School Skaterock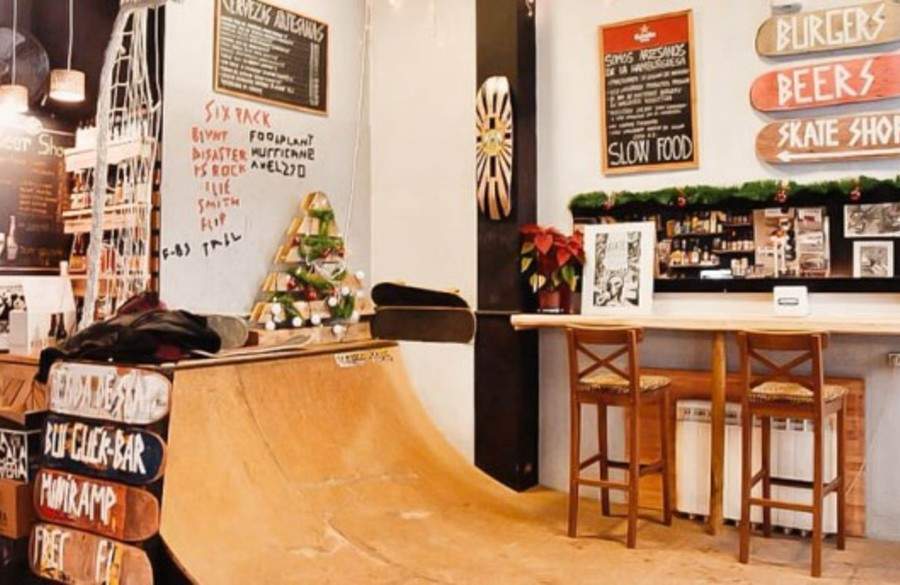 If you love discovering new places. We have before us a treasure of those that are not seen every day. This peculiar restaurant offers delicious hamburgers and especially the opportunity to take your scooter and roll like a skateboarder.
Reservations: https://www.thefork.com/restaurant/old-school-skaterock/303163
La Coquette - The Jazz Temple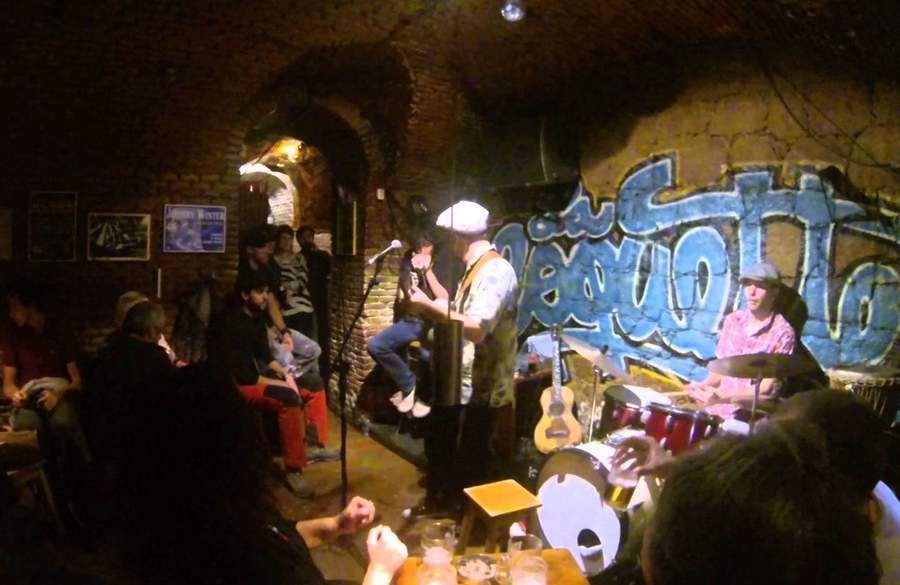 If you like live blues and going out during the week, this is your bar. Just steps from the Puerta del Sol is open every day of the week, concerts are Tuesdays, Wednesdays and Thursdays. A pleasant place where you can relax to the rhythm of music in the heart of the city.
Reservations: No need
La Cúpula Restaurant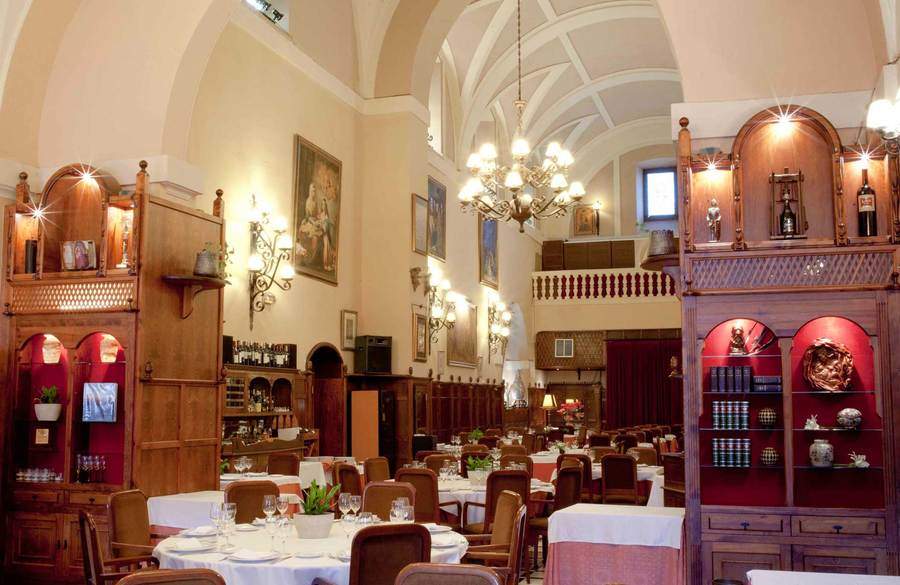 Located in the most emblematic cultural environment of Alcalá de Henares, next to the Complutense University and the Cervantes Theater, is the RESTAURANTE LA CÚPULA, former College. Convent of the Capuchins. An incomparable setting to enjoy the pleasures of the most delicious traditional Castilian cuisine.
Reservations: http://www.lacupularestaurante.com/reserva/
Equis Room - Cinebar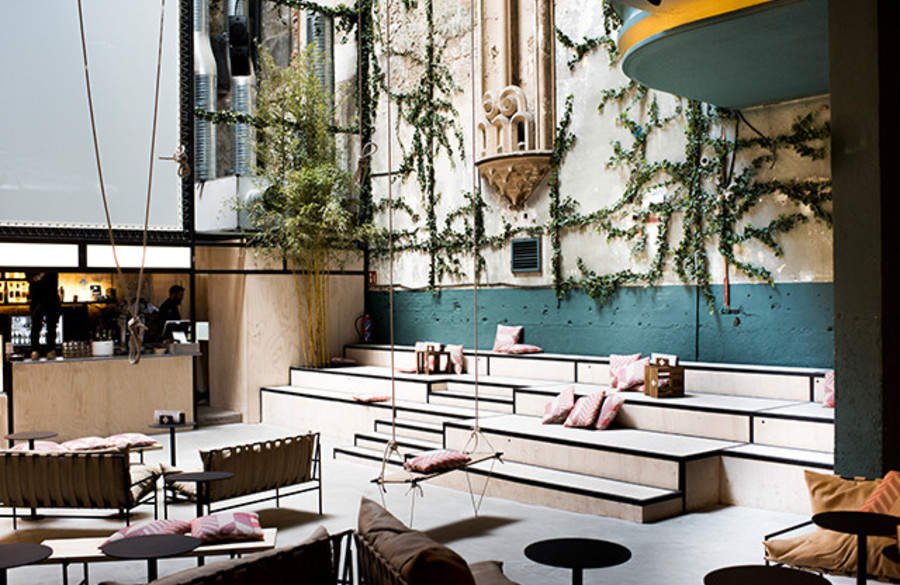 An unconventional leisure space in a historic building in the city of Madrid. Where its creators have recovered the cinematic tradition of the Alba Cinema at its birth with a monthly program articulated around thematic cycles. In addition to a clear commitment to cinema in the 21st century, Sala Equis was born with the vocation of meeting place in the city of Madrid where you can enjoy great movies with your favorite beer.
Reservations: https://salaequis.es/
Go out there and have fun, break the square box of eating out or drinking in a NORMAL place, there are many places in Madrid where you can eat and drink and stay with a great story to tell your friends and family on your next visit to the city. With Mad4Rent you will get the best apartments to enjoy these unique experiences that Madrid can offer you.