The most beautiful parks to enjoy this Spring in Madrid
The most beautiful parks to enjoy this Spring in Madrid
What an amazing weather! The sun has not stopped shining and the sky is as blue as ever. The most appealing thing to do on this weather is to take your shoes off and feel the grass on your feet. A park or a garden are the best way to get away from crowds, contamination and the hectic pace of big cities. Madrid lets you stay in touch with nature and relax with little to no effort.
That's why we're bringing up a list of non-typical and off-the-beaten-path public parks and gardens so you enjoy without facing the crowds in Retiro or Casa de Campo. We'll propose different places to enjoy this spring in couples, in family or simply by beloved self.
El Capricho Park
Alameda de Osuna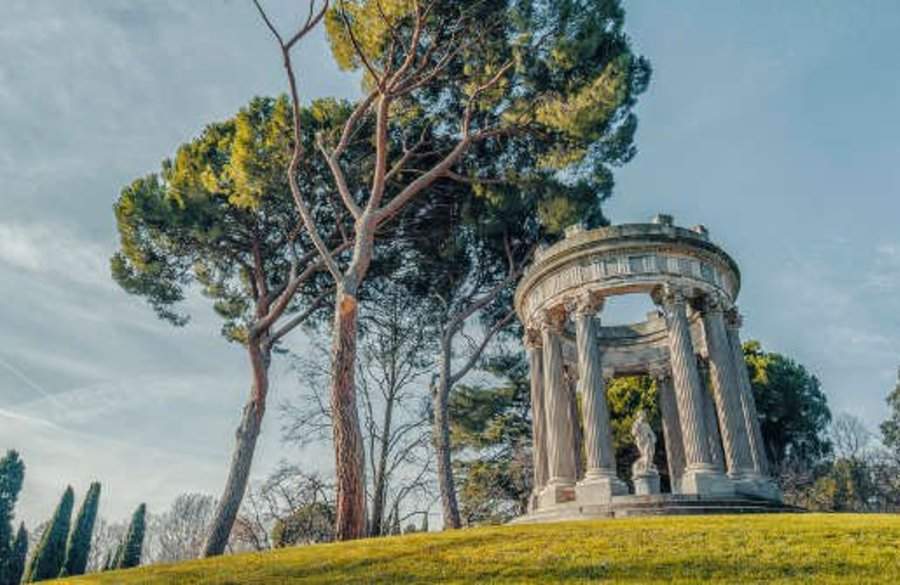 Away from the noisy city center of Madrid we can find this oasis of peace, really close to Barajas and the airport. It's an splendid garden that surely represents the romanticism of the 18th century. Inside its 34 acres we'll find marvelous artificial yet very natural-looking river and lakes. The park has many gardens and woods along with bucolic buildings that open your mind to surprising corners where you can let your imagination fly wild.
Las Vistillas Garden
La Latina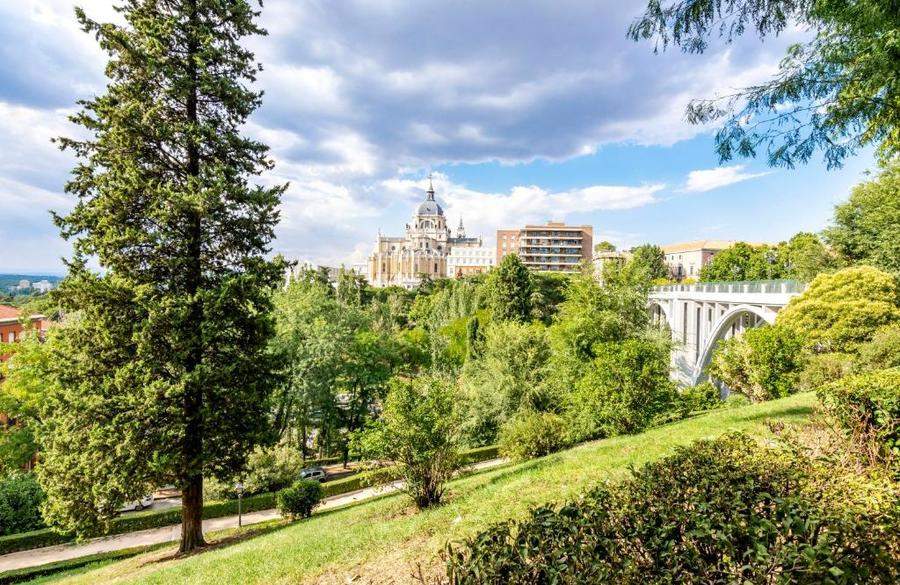 This garden is located in one of the most representative zones of Madrid, the La Latina neighborhood, next to the Viaducto de Segovia. Just as it names indicates, it bears one of the most incredible views of the city, you simply can't let it pass. In the south side of the garden you'll find Parque de la Cornisa, which surrounds the Real Basilica of Saint Francis the Great. It has countless mini gardens and amazing views from the top of its hills.
Campo del Moro Gardens
City Center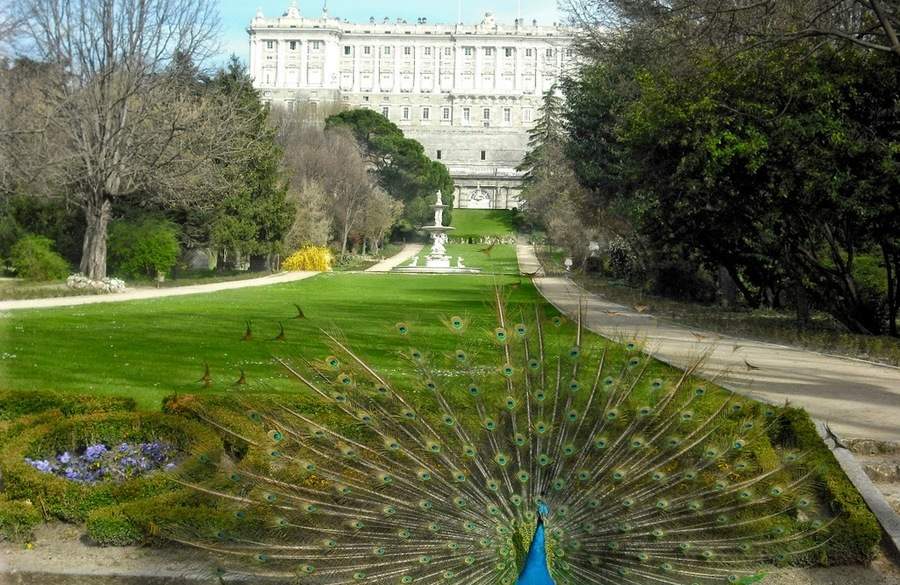 A "moro" is the denomination for the muslim population that became part of Spain during the 12th century. This garden holds a peculiar name since Ali Ben Yusuf took over this land for creating an strategical army fort. Yusuf's motives were no other than reconquering the Alcazar and the City of Madrid from an convenient spot. The garden does not have a simple access route despite its size and location. You may enter from the Paseo de la Virgen del Puerto, which is an oddly located way for tourists. Even though it has a difficult access you can't miss the opportunity to discover a leafy, quiet and silent garden of gigantic proportions which completely offsets its surroundings in both style and ambient. You might also get to see peacocks and other exotic birds that are kept in the premises.
Príncipe de Anglona Garden
La Latina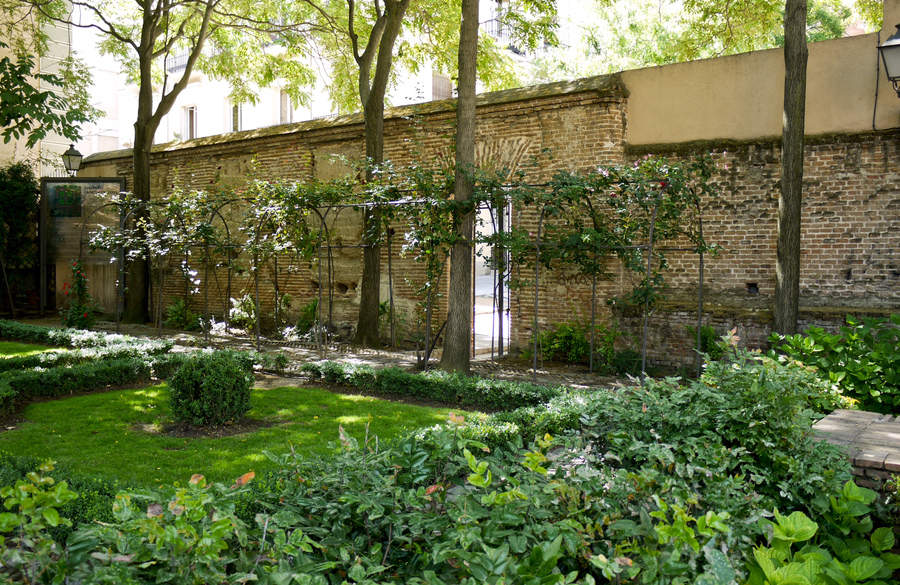 This might be the most secret garden on the list, it's very well known by the locals in La Latina. It's seldom visited by tourists even though it's incredibly close to the city center. It's ideal for sitting down, enjoy a picnic while feeling surrounded by amazing vegetation and beautiful trees. You can basically disappear from the city in a matter of seconds. The garden is located in front of the Capilla del Obispo, close to the Plaza de la Paja. You'll find its door, which might make you have second thoughts on whether to go in or not, but fear not! You're in for an amazing and unique treat in the center of Madrid.
We sincerely hope that in your next visit to Madrid you decide to give a different park a chance, specially during spring, your eyes will surely thank you and any effort to go there will be greatly rewarded by peace, beauty and relaxation. Mad4Rent has apartments located very close to most of the parks on this list, so don't think twice, make a reservation and let your body, mind and eyes enjoy such joy.