Traveler's checklist for 2019
Traveler's checklist for 2019
With the new year comes a list of resolutions and new beginnings, so let's do something, raise your hand if you've promised to go to the gym more often, save more money, quit smoking or eating healthier food? I'm pretty sure your hand is raised by now :). But what happens with our most adventurous resolutions? What if we come up with resolutions for the the globetrotter we carry inside?
Buckle up and get ready for an inspirational "traveler bucket list".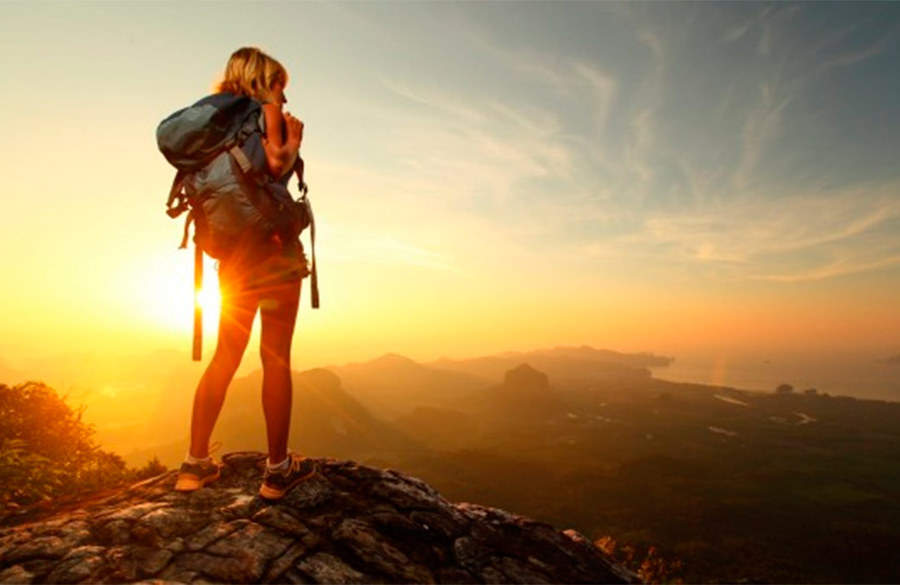 Dare to travel by yourself
We know that family friends and your SO are the best and more enjoyable travel mates since lots of great memories happen with them. But a good idea to encourage your own empowering is to plan and travel by yourself. Make some space and time for self reflection and discover things about yourself you didn't know before. You have only yourself to please and you get to be the captain and boss of your own destination.
Get rid of baggage stress
You're probably one of those persons that don't like sending your carry on luggage as checked baggage, we all hate that. So try and plan to get rid of the nuisances of carrying so much with you, make a minimalist trip this year. Forget about the restrictive and prohibitive sizes and specifications of luggage that every airline has. You'll travel faster, lighter and smarter.
Complete detox
How many times do you peek at Instagram a day? If your answer is "A LOT!" maybe it's time for a real technologic timeout. It's very hard to abandon your precious phone, you need to check your Google Maps position, call ubers, check reviews of restaurants etc etc. But don't you do all of that at home? Going on vacation is also breaking your routine, so dare to actually break it and live traveling like our parents and grandparents did. Take a real camera, use a real map, and see the things you're seeing through a more pure medium, such as your own eyes! Disconnect from everybody else's lives for a while and relax.
Watch the Sun come up
We miss many many great sunrises every year, we do care about sunsets which are beautiful but also easier to catch. Try to lighten up the load on the night activities for a couple of days during your vacation and find a great spot to enjoy the sunrise with your favourite snacks and warm drinks. We know getting up at dawn may be close to impossible during vacations, but it's totally worth it.
Dig information before you leave
The better your knowledge and understanding of a place the better your enjoyment of it will probably be. Grasp all of the information about that which you're about to see for the first or second time, it will make you feel it's more intense and rewarding. A good idea is buying a book based off the culture or history of the places you're visiting, it completely changes your point of view to something more memorable.
We hope this bucket list inspires you to live your next vacations to the maximum, or at least to make them more interesting and intense.
Remember, the only thing you may not miss on this year's luggage is a positive attitude and a great will to enjoy :D
Happy 2019!